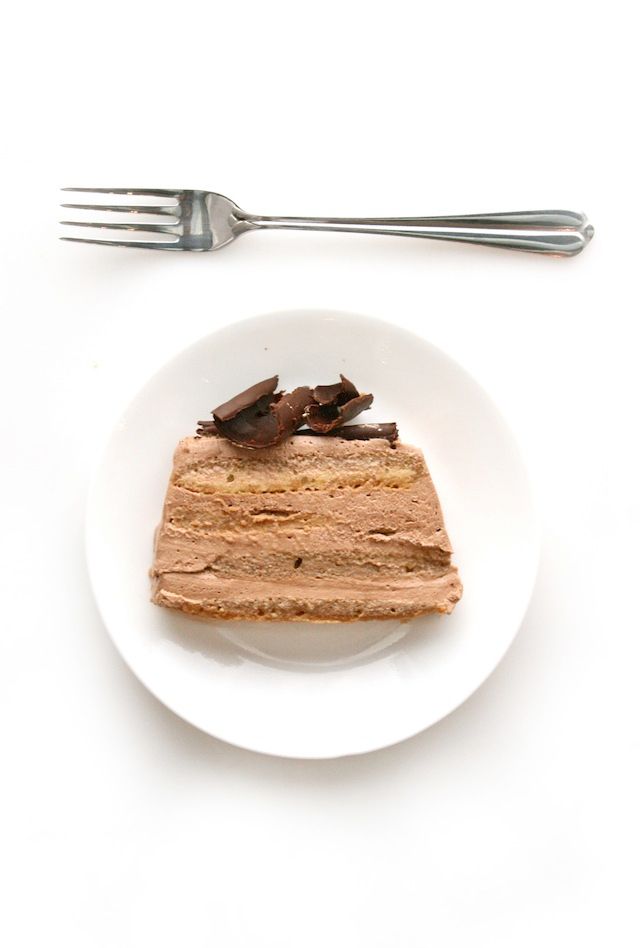 Good morning, lovely friends! Yesterday we chatted quickly about adding a no-bake dessert to your Thanksgiving menu (via this 5-Ingredient Frozen Pumpkin Pie) to save some time and energy on the big day. What do you think? Could you go no-cook for a course?
We have a small but vocal group of chocoholics in my family, so at least one chocolate dessert must be present at all gathers (though three or more is preferable). Our staple is usually Chocolate Pudding Pie but maybe I'll change it up this year. I whipped up this super-simple Chocolate Lover's Tiramisu for the Good Housekeeping blog and it was a total hit!
Make it up to two days in advance: Just cover tightly with plastic wrap and refrigerate until ready to serve. For an adults-only twist, add 1 to 2 tablespoons rum to the coffee in step 3!
EASYY CHOCOLATE LOVER'S TIRAMISU
EASY CHOCOLATE LOVER'S TIRAMISU
SERVES: 8 to 10
1 cup cold heavy cream
5 Tbsp. granulated sugar
2/3 cup chocolate chips, melted
8 oz. mascarpone cheese or cream cheese
1 1/2 c. strong brewed coffee or espresso
30 to 32 crisp ladyfingers
Chocolate curls or shavings, for sprinkling (optional)
1. Beat the heavy cream and 2 Tbsp. sugar with a mixer fitted with the whisk attachment on med.-high until stiff-peaks form.
2. Mix the chocolate and mascarpone in a lg. bowl until combined. Stir in one-quarter of the whipped cream to lighten, then fold in the remaining whipped cream until there are no streaks.
3. Line a loaf pan with plastic wrap, leaving an overhang. Mix the coffee and remaining 3 Tbsp. sugar in shallow bowl. One at a time, dip the ladyfingers in the coffee mixture until soaked but not soggy; arrange 1 row in bottom of loaf pan. Top with a layer of chocolate filling. Repeat to make 4 layers, ending with ladyfingers (save leftover filling for coating). Cover with plastic wrap overhang and refrigerate at least 4 hours and up to 2 days.
4. Invert tiramisu onto serving plate and remove plastic wrap. Spread remaining coating on top and sides of tiramisu loaf using an offset spatula, if desired. Sprinkle top with chocolate curls.