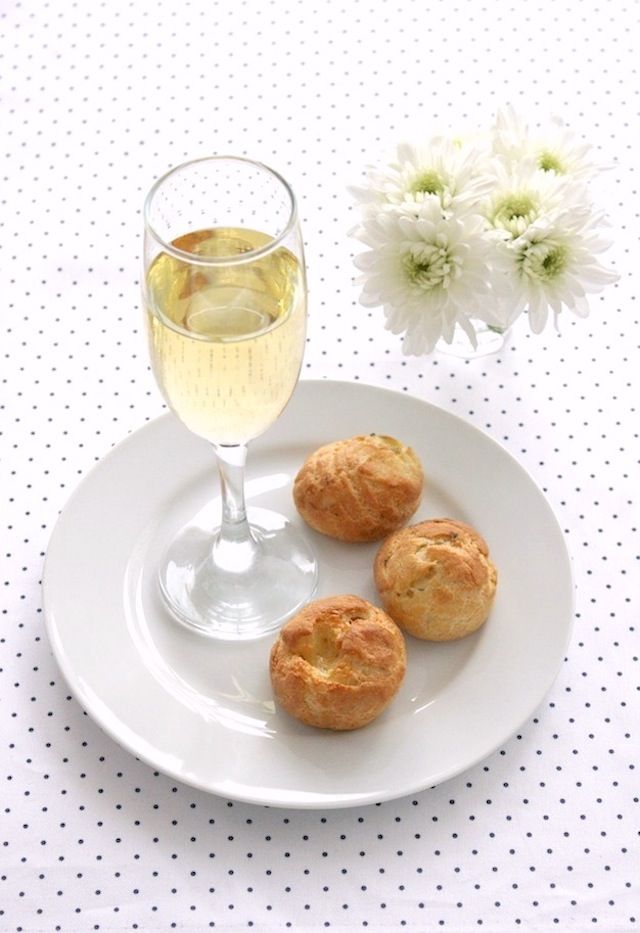 If you stop by Leah Bergman's blog—
Freutcake
!— this morning, you'll find my super-easy recipe for these
Blue Cheese Gougeres
. I love to adopt a "cocktail party" mindset even when I'm hosting a big dinner, like Thanksgiving, especially during the first few hours guests are over...
Most of my cocktail snack inspiration comes straight from my favorite NYC haunts; I always take note of what they send out with their drinks. For years I've obsessed over the cheesy gougeres at the Brandy Library in Tribeca and now they're a fixture in my appetizer spreads at home. Here's why: Gougeres are simple to make, don't require many ingredients and they're completely make ahead. In fact, you can freeze these gourgeres in a resealable plastic bag for up to 1 month! Just reheat in a 350˚F oven before serving.
Anyway! Instead of going the traditional Gruyere route, I gave these gougeres a tangy-savory twist by swapping in crumbled blue cheese. Since there isn't much to the recipe (this is for my 5-Ingredient Recipe column, after all!) I recommend using good-quality blue cheese like Stilton or Roquefort. Want to dress 'em up even more? Stir snipped chives and/or crumbled, cooked bacon into the batter before baking. Let me know what you think!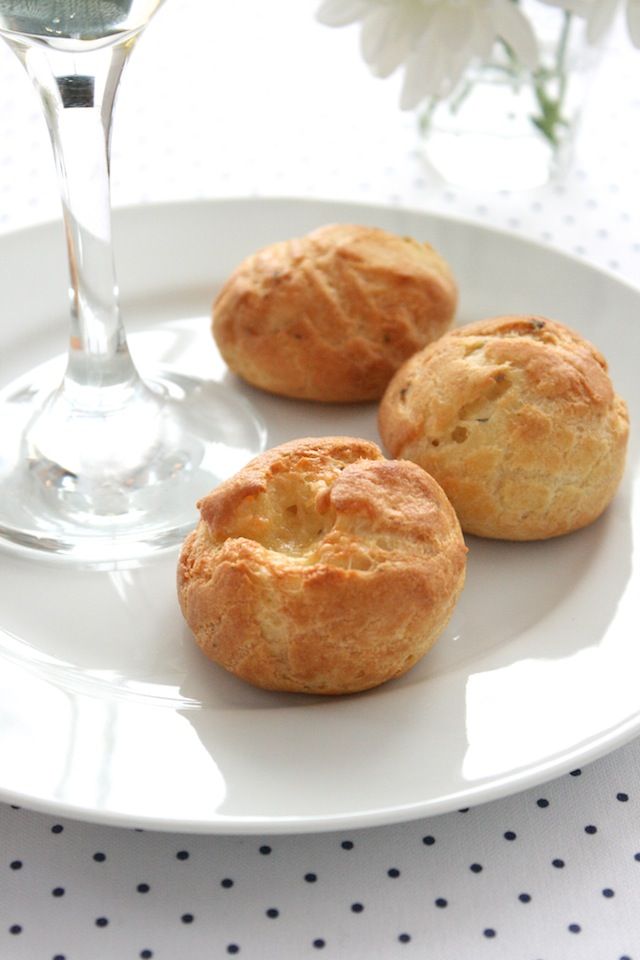 EASY BLUE CHEESE GOUGERES
1/3 to 1/2 cup crumbled blue cheese
PANTRY STAPLES: Kosher salt and freshly ground pepper
1. Preheat the oven to 400˚F. Line a baking sheet with parchment paper or a silicon mat.
2. Bring the white wine, butter, 1/2 cup water and 1 teaspoon salt to a simmer in a large saucepan over medium heat.
3. All at once, add the flour and cook, stirring vigorously with a wooden spoon, until the dough pulls away from the sides of the pan and creates a film on the pan, about 3 minutes. Remove from the heat; transfer dough to a large bowl and let cool slightly.
4. One at a time, add an egg to the bowl and stir vigorously with a wooden spoon until smooth (the dough will appear separated at first but keep stirring, it'll come together promise!) before adding the next egg. Stir in the blue cheese and 1/4 teaspoon freshly ground black pepper
5. Transfer dough to a piping bag fitting with a medium round tip or resealable plastic bag, snipped off one corner. Pipe 11/2 inch mounds on the prepared baking sheet about 2 inches apart. Dip a finger in water and smooth the gougeres tops so they're flat. Bake until puffed and golden, 25 to 30 minutes. Serve immediately or let cool and freeze for up to 1 month—just reheat in a 350˚ oven until thawed and crisp before eating!
If you're interested in other 5-Ingredient Recipes for Thanksgiving, check out my Pumpkin-Parmesan Biscuits and Easy Apple Cider Doughnuts on the fabulous Freutcake blog! xo