I feel like today's the perfect day for a giveaway, any objections? We're about a week out from Valentine's Day and (per usual) I'm behind on my card-writing and crafting. What about you?
Well the crafty folks over at Smart-Fab are giving Food & Femininity readers 3 sample rolls of their super versatile crafting fabric. I started using Smart-Fab when I was teaching—we'd use it to cover bulletin boards—and I've been hooked ever since. It's a breeze to cut, staple, glue, draw-on, sew, etc. This weekend I used it to make these easy DIY treat bags! Snag the instructions and scroll to the end for contest entry details...
WHAT YOU'LL NEED
- 2 (11-inch by 4-inch) rectangles fabric, corners snipped at top (optional)
- 2 (4-inch) squares fabric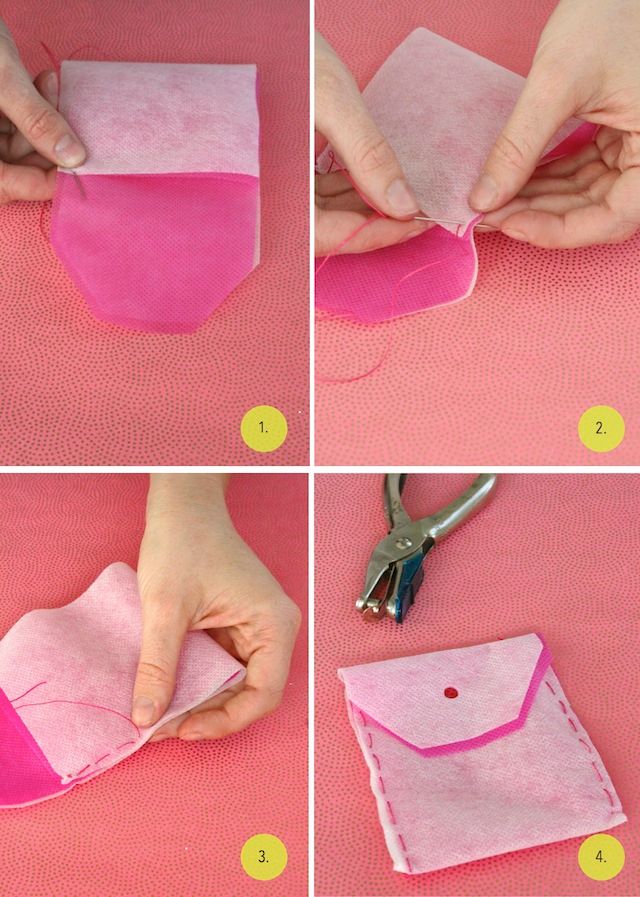 - Stack the fabric rectangles; fold up the bottom to make a pouch. Make and knot two stitches, one at either corner (where my thumb is, image #1), to hold the sides in place.
- Use a running stitch to sew the sides of the treat bag closed. No need to sew the bottom.
- Fold down the treat bag top. Punch a hole through the layers, we'll use this to secure the bag with ribbon later!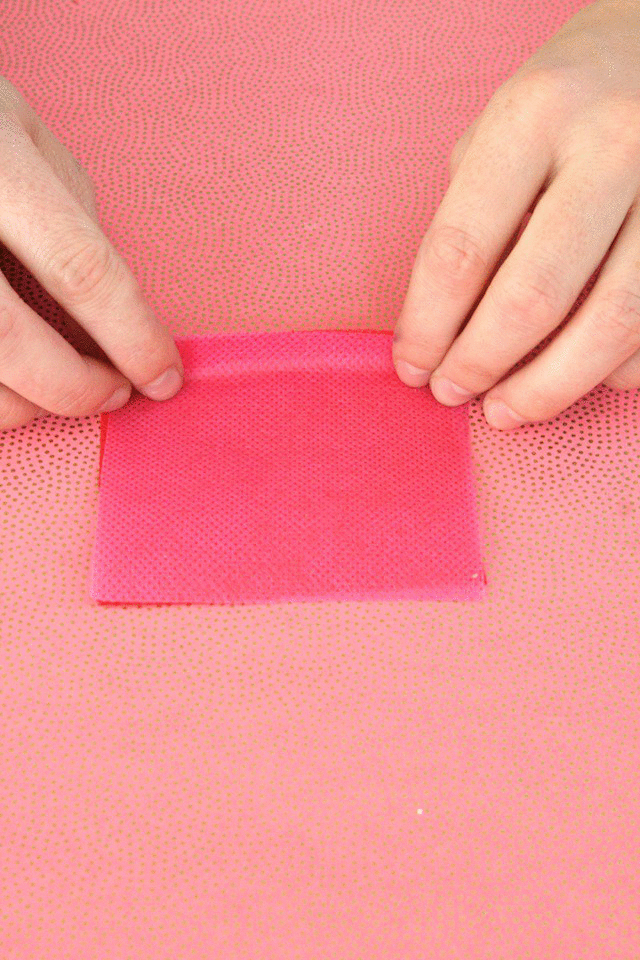 - Stack the fabric squares. Fold like an accordion (see above) to make one fabric strip.
- Fold the fabric strip in half (see image #1 and #2, above).
- Secure the fabric, on the folded edge, using a stapler.
- Using scissors, slice into the fabric to make a fringed edge. Fluff into a tassel-like pom-pom.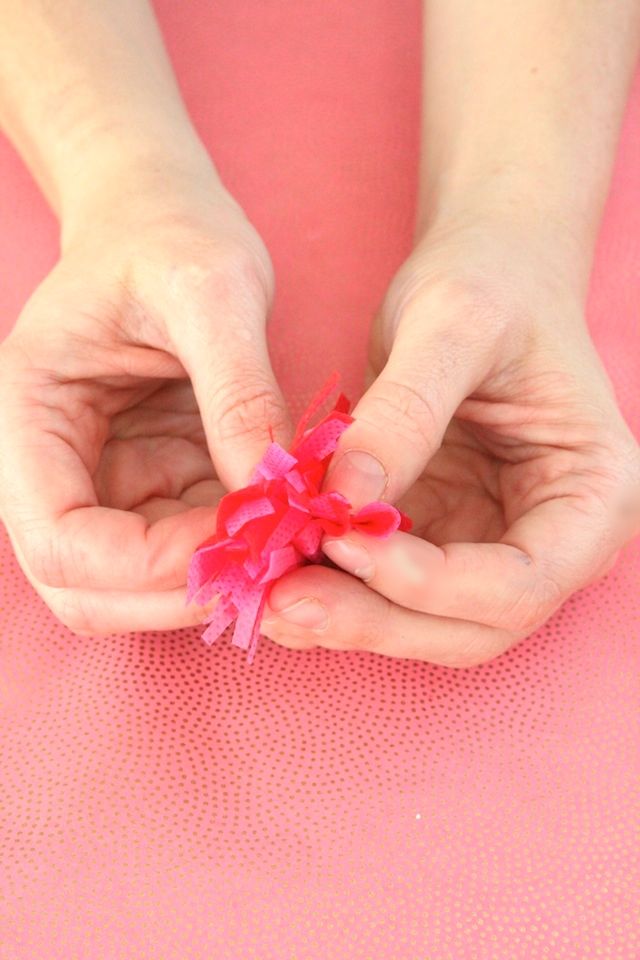 - Sew the pom-pom tassel onto the treat bag top.
- Loop bakers twine or ribbon through the hole, secure and tie around the tassel to hide the staple.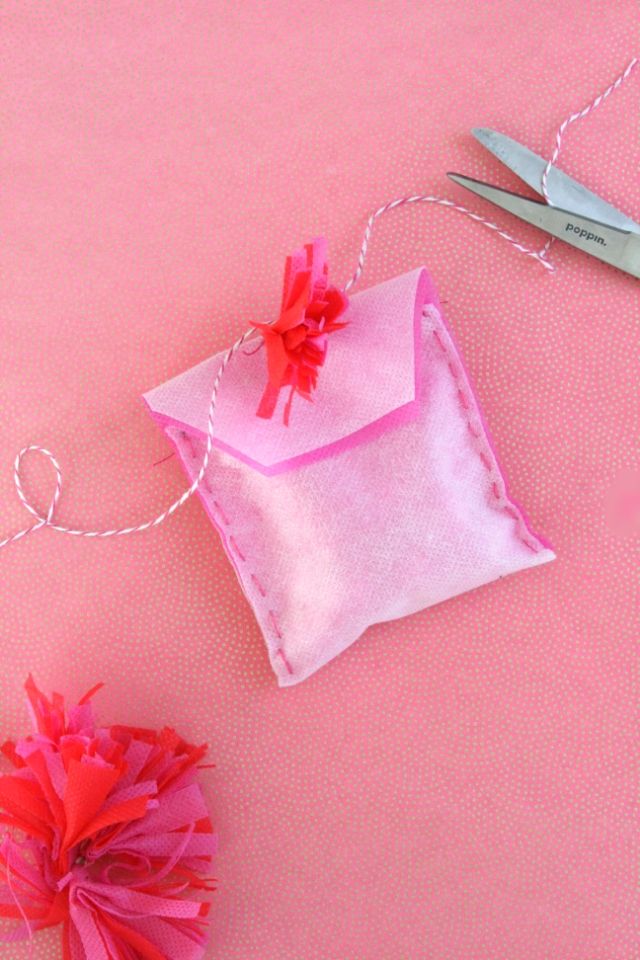 - Snip any excess ribbon or threat from the treat bag.
- Fill with you favorite candy, cookies, or other small tokens. You can gently wash these bags with soap and water; let dry and reuse whenever. Chose different colors based on the occasion!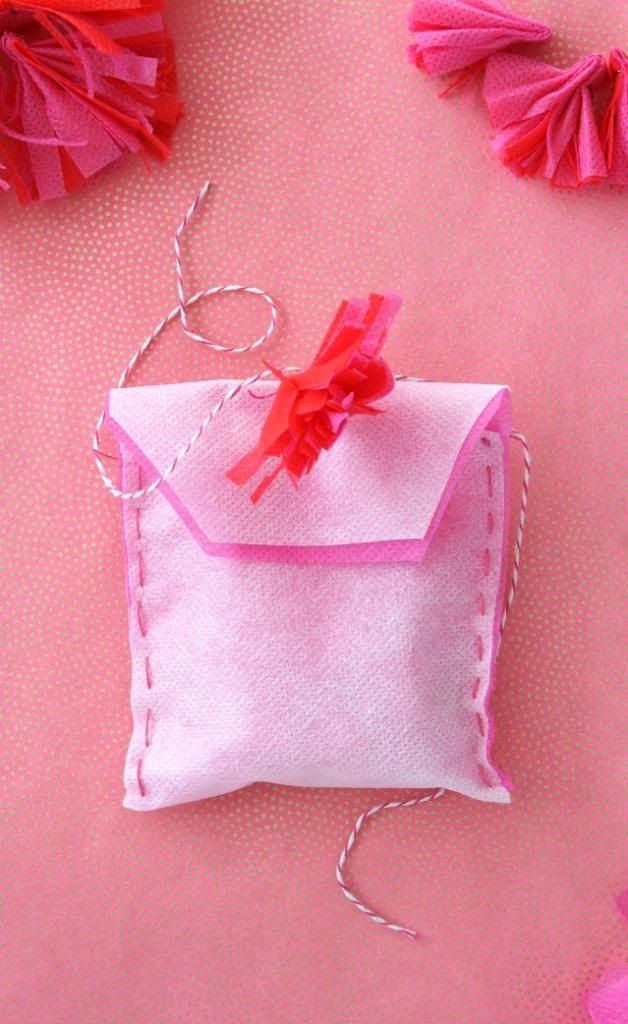 To Enter The Food & Femininity / Smart-Fab Giveaway:
3. Leave a comment on this post telling us what you'd put in your treat bag!
Entries must be posted by this Friday, February 7th, by 8pm EST, and one winner will be chosen at random. (Limited to US & Canada residents only. Winner will be contacted once comments close and announced on the bottom of this post.) COMMENTS ARE NOW CLOSED. Congratulations to our winner MJ of Kindergarten Rocks!