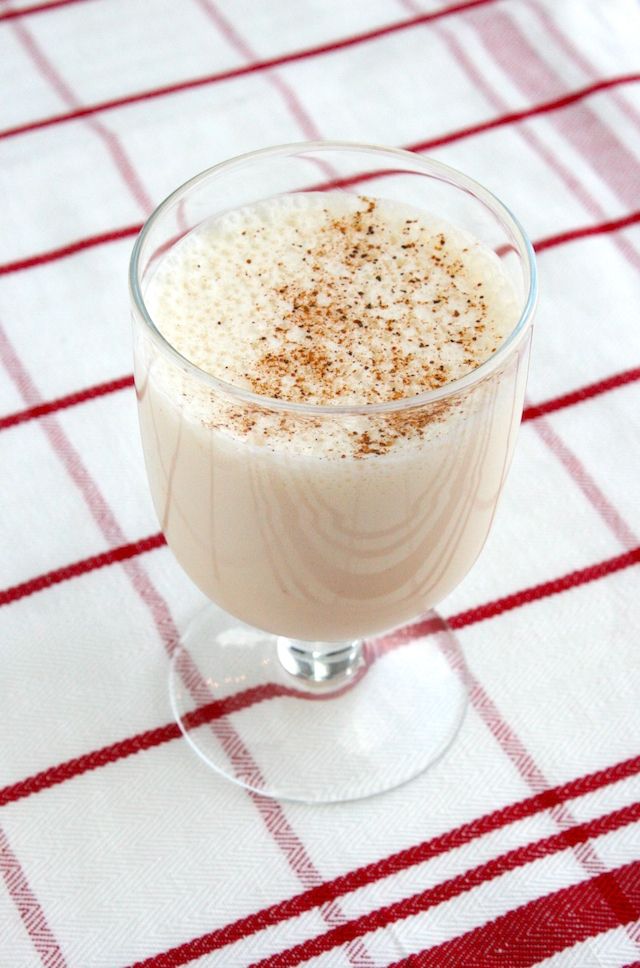 Happy Friday, lovely friends!! I know we're all super busy right now, so I'll keep this short. After years of testing out eggnog recipes—and never finding one that I loved—I developed (literally) the easiest eggnog recipe ever for Good Housekeeping and I am obsessed with it!
Here it is: Melt vanilla ice cream, stir in rum and nutmeg—DONE. That's it! You see, most of my family just downright refuses to drink anything containing raw egg. Vanilla ice cream solves that problem! It already contains key eggnog ingredients—milk, cream, egg, vanilla—but it's cooked and ready to enjoy, straight from the carton. I'd suggest buying good-quality vanilla ice cream since it's kind of the big-deal ingredient of this recipe.
EASIEST EVER EGGNOG
SERVES: 8 to 10
1 (1.75-quart) container good-quality vanilla ice cream
1/3 cup rum or bourbon
1/8 teaspoon freshly grated nutmeg, plus more for sprinkling
1. Microwave ice cream in a large microwave-safe bowl until melted, about 2 to 3 minutes, stirring occasionally.
2. Add rum and nutmeg and whisk until combined; cover with plastic wrap and refrigerate at least 1 hour and up to 1 day.
3. Whisk well before serving. Transfer to a punch bowl or individual glasses. Sprinkle with more nutmeg, if desired.
I'll be honest: I'm not normally an eggnog fan but I cannot stop drinking this luscious treat of a cocktail. Make it! Trust me on this one. Cheers! xo Erin